Made For You
Famous Treatment For Nails Services
Wellness And Spa
Dedicated to inspiring Life in Balance.
SERVICES
Pedicure & Manicure
Eyelash Extensions & Waxing
Candle Nail Spa's new vision is to serve your beauty need with Eco-Friendly and Toxin-Free environment and products as much as we can. We are proudly in partners with organic and natural brands like Farm House Fresh to bring you the best treatment and care for your body.
Rejuvenate
Whether you're looking for a relaxing manicure or pedicure, a glamorous set of nail enhancements, or a soothing massage or facial, our skilled technicians are here to help you rejuvenate your body, mind, and spirit.
Calm
We believe that "CALM" is more than just a state of mind – it's a feeling that we strive to create for each and every one of our clients. From the moment you step through our doors, our goal is to help you unwind, relax, and feel at peace.
Revive
We understand that self-care is important, and that's why we've created a welcoming, relaxing environment where you can escape from the stresses of everyday life and focus on your own well-being.
Complimentary Drinks
Water bottle or soft drinks (coke, diet coke, sprite, etc.)
Beer
Wine
Cocktails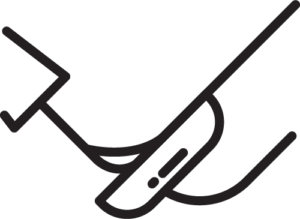 SIGNATURE PEDI & MANI FOR LUXURY SPA EXPERIENCE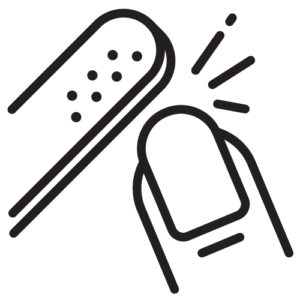 SAFE & HEALTHY NAIL CARE SERVICES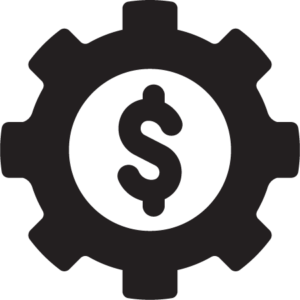 COMPETITIVE PRICES AND A WIDE RANGE OF SERVICES
Spa Etiquettes
Reservations may be made up to four weeks in advance. As a courtesy, we attempt to confirm all appointments. You are always welcome to telephone, as well, prior to your appointment to confirm exact times, services, and ask any questions you may have.
Please arrive 10-15 minutes prior to your appointment. Starting your service on time will allow you to enjoy the full relaxing experience with us.
Please do not bring valuables with you, we are not responsible for lost or stolen items
Please respect the right to a atmosphere for all guests. We ask that you refrain from talking loud and that you keep your phone on silent.
Please notify our staff before reserving your treatment if you have high blood pressure, special physical concerns, diabetics, or are pregnant. It is recommended that you consult your physician before visiting the spa.
As a courtesy to other guests, please keep small children at home.
Spa Parties & Cancellation Policy
For parties of 4 or more, please contact us, in advance. An appointment and a credit card deposit is required. We have reserved time and space especially for you and require 24-hour notice of any appointment cancelation. If less than the required notice is given, we reserve the right to charge 50% for the full schedule session.
We reserved the right to bill you up to full value for "no call – no show".
You are welcome to bring your own refreshment and/or decorations beyond our complementary drinks.
Business Hour
Mon - Fri: 10:0am - 8:00pm
Sat: 9:00am - 7:00pm
Sun: 11:00am - 6:00pm
Book Appointment
What our clients say on Google

Michelle
April 29, 2023
Such a great experience! Everyone was so friendly and welcoming. I'm in love with my nails
Thank you My!

B
April 24, 2023
I absolutely love this nail salon!! They have the best customer service that I've ever experienced. Mye is so so so good at shaping my nails perfect every time. She is extremely detail oriented and is hands... down *the best* tech! I've never had a bad pedicure here, they are always so good and make me so relaxed and happy. I also absolutely adore Brian and Lolly at the front. They are super kind and attentive. If I could give them all 100 stars, I would. Thanks for always being so consistent and amazing!

Kate G
April 20, 2023
I love getting my lashes done here by Jason. He is so kind & great at communicating! Definitely recommend.

April Ralston
April 19, 2023
Love love this spot! Jason does amazing lashes if you need a spot. Nail art is always carefully done too. Super chill environment too. Definitely recommend

KYLA WALKER
April 19, 2023
I HAD THE BEST EXPERIENCE WITH MS. KIM
SHE WAS SO ATTENTIVE AND GAVE THE BEST MASSAGES HANDS DOWN. IT FELT EUPHORIC AND I WILL DEFINITELY BE BACK FOR THE FULL SPA... EXPERIENCE WITH HER. TIM NEVER DISAPPOINTS ON TGE NAILS OF COURSE.

Katie Ramirez-Portillo
April 19, 2023
love this salon!! the best in oak lawn <33 very friendly staff, my nails always come out amazing! i've been coming here for almost 2 years, they always do a great job - kristy did my nails today
Anonymous Anonymous
April 16, 2023
Wow!! First time here and they did not disappoint. I have literally NEVER been so happy with my experience at a nail salon. We were greeted at the front desk so kindly. They immediately asked us if we... wanted a drink and got us situated. Found out the guy who greeted us so warmly at the front desk was the owner! They said he knows everybody by name. How awesome is that he takes the time to know his customers. My nails and toes were PERFECT!!! I showed a pic of the nails I wanted..I told the guy he didn't have to do it exactly like the photos because I've never been able to get my nails exactly like the photos I show but heh kept asking to see it because he was getting as close to the photo as possible. In the end, he did better!!!! My favorite part was getting my lash extensions. I didn't go in expecting to get my lashes done. I have never done it because I am very picky. I see other people's work and I think it's good but I don't think it would look good on me. I wanted natural but noticeable. When I went in he did a quick consultation. He let me bring my 10 month old baby in her car seat back in his little room and talked to her while he did my lashes for about an hour and 15 minutes. He was so gentle and so kind. I will for sure be back. This is my nail salon for life and I will 100% refer everyone I know here!!!
The High Quality Products
- OUR FAVORITE BRANDS -